Maths
At William Byrd Primary Academy we believe that the teaching of mathematics should equip children with unique, powerful tools to help them understand and make sense of the world around them. These tools include logical reasoning, problem solving skills and the ability to think in abstract ways.
Mathematics is a whole network of concepts and relationships which children can use to analyse and communicate information and ideas and to tackle a range of practical tasks and real-life problems. Mathematics is important in everyday life. It is integral to all aspects of life and we will endeavour to ensure that children develop a healthy and enthusiastic attitude towards mathematics that will stay with them and make them happy, confident lifelong learners.
The National Curriculum for mathematics aims to ensure that all pupils:
become fluent in the fundamentals of mathematics, including through varied and frequent practice with increasingly complex problems over time, so that pupils develop conceptual understanding and the ability to recall and apply knowledge rapidly and accurately

reason mathematically by following a line of enquiry, conjecturing relationships and generalisations, and developing an argument, justification or proof using mathematical language

can solve problems by applying their mathematics to a variety of routine and non-routine problems with increasing sophistication, including breaking down problems into a series of simpler steps and persevering in seeking solutions
Early Years Progression Grids
Maths Progression Grids Year 1 - Year 6
Time Tables Rock Stars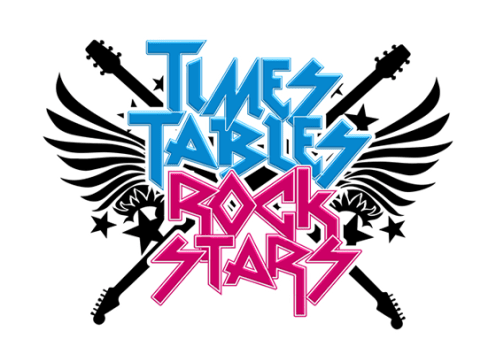 Times Tables are at the heart of mental arithmetic, which in itself helps form the basis of a child's understanding and ability when working with number. Once the children have learnt the times tables and related divisions by heart, they are able to work far more confidently – and efficiently – through a wide range of more advanced calculations. At William Byrd Primary Academy, we believe that through a variety of interactive, visual, engaging and rote learning techniques, most children can achieve the full times tables knowledge required by the end of Year 4.
According to the new National Curriculum the expectation of times tables in each Year Group is as follows:
Year 2 - 2x, 5x, 10x
Year 3 - 3x, 4x, 8x
Year 4 - 6x, 7x, 9x, 11x, 12x
Year 5 - All x and ÷ facts (12x12)
Year 6 - All x and ÷ facts (12x12) and related language/symbols e.g. % and square root
We encourage everyone from Year 2 - Year 6 to log into Times Table Rock Stars for 10 minutes a day to practise their knowledge of times tables and the related division facts. You can log in using the link below or download the app on to a handheld device. Each week we choose the Rock Star of the Week and Class of the Week and present them with a special certificate.