Reception Trip to Whipsnade Zoo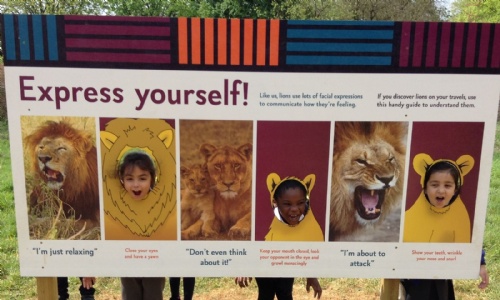 On Tuesday 30th April Reception had a brilliant time at Whipsnade Zoo as part of their Animals and Life Cycles topic. The sun was shining and the children were as good as gold! The children saw lots of different animals and had fun exploring the zoo.
At lunch time everyone enjoyed a lovely picnic followed by a much anticipated play on the big playground. The children also had the opportunity to meet Danielle the Zoo Keeper who taught them all about the life cycle of a butterfly and some even had the chance to dress up too.
Children returned to school happy but tired after such an exciting day. Thank you to everyone who helped out on the day and made the day so memorable for our Reception children.