Easter Bonnet Day & Easter Egg Hunt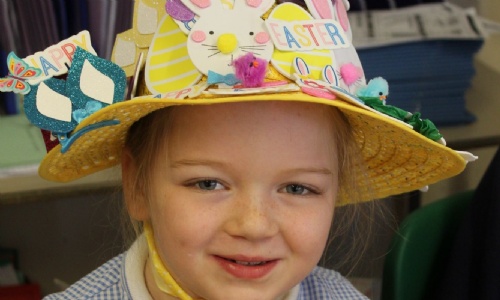 On Thursday 4th April we celebrated Easter in style with Easter Bonnet Day. Children and staff were invited to come to school wearing their Easter bonnets. Children pulled out all the stops and we saw some 'eggcellent' hats!
To continue with our Easter festivities we arranged for the children in each class to participate in an Easter Egg Hunt. The children had fun looking for their Easter Eggs around our school halls and to top it off they got to enjoy a sweet treat at the end. Yummy!