Nursery & Reception Mother's Day Event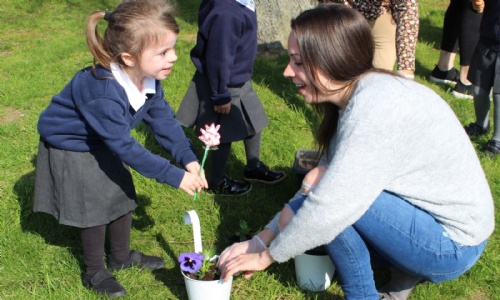 To celebrate Mother's Day in Nursery we invited all mums, grandmas and aunties to join their children in a fun planting activity. The sun was out and all our children in Nursery enjoyed watering and planting various seeds and plants with their loved ones. We look forward to seeing them grow in the Summer months.
We also had various arts and crafts in both Nursery and Reception which everyone enjoyed taking part in. Thank you to everyone who attended.