New Playground Floor Markings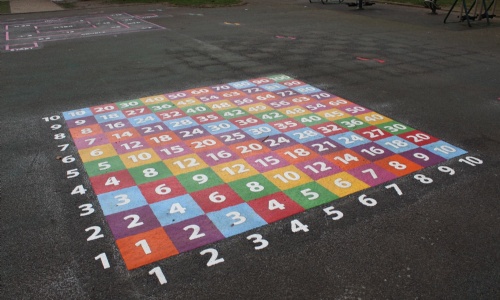 Over the half term our playground has been transformed into a very vibrant and exciting space for children to play and develop their skills as well as encourage their social interaction.
This project has been made possible by funding from the Hillingdon Community Trust funded by Heathrow. Hillingdon Community trust is an independent grant making trust. It supports projects in the six southern wards of Hillingdon; Botwell, Heathrow Villages, Pinkwell, Townfield, Yiewsley and West Drayton and currently receives all of its funding from Heathrow Airport Limited.
We successfully placed a bid for £7500 which we combined with our own school fundraising to create this amazing play space for our children.
Many thanks to both HCT and our families. Our children are thrilled about their new playground and have been enjoying their playtimes to the fullest.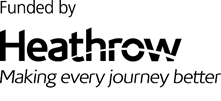 Our playground now has a; 12x12 Table Square, Maths Maze, Target Throw, Follow me Dance Routine, Fitness Adventure Trail, Phonics Pond, Four Square (ball game), Hopscotch and Mile of the Day marathon kids.