Diwali Day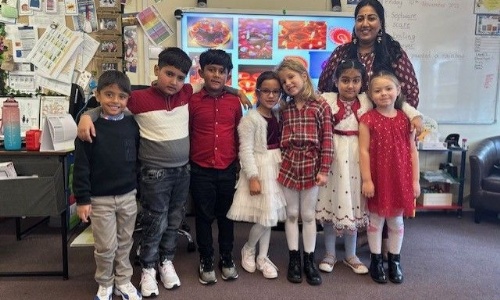 On Friday 10th November we celebrated Diwali, the festival of lights, at our school. Children and staff came to school wearing their Diwali/party clothes, and they looked fantastic.
During the day, children across the school learnt about the festival and its significance. They carried out various activities, including making rangoli patterns, decorating divas and some got their groove on and danced to bhangra music!
The Reception children had an amazing time celebrating Diwali as a part of our Sparkle and Shine project. This year's celebration has been linked to their fundraising event. Throughout the week Reception children baked and decorated biscuits and cakes and made divas for the Diwali Bake and Craft Sale. Thank you to Year 6 children who helped us with the sale and thank you to everyone who attended and supported our little entrepreneurs.
We would also like to say thank you to Mrs Jasleen Kaur, one of our parents, who kindly volunteered to come in to Nursery and talk to the children about Diwali.
Finally, to everyone who was celebrating this year, we hope you had a lovely Diwali.