Grandparents Day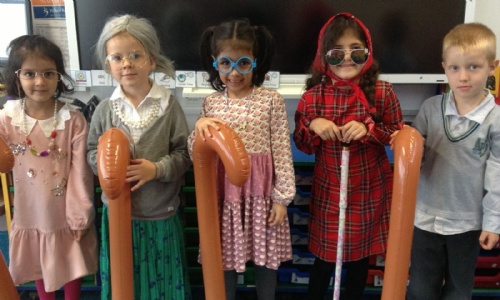 In our Year 1 writing lessons we are looking at the story of Little Red Riding Hood. We came to school dressed up as Grandparents to promote discussion and experience what it is like to be a grandparent.
We linked our Play Projects lesson to look at all things Grandparents. We made a variety of things, including glasses, ear pieces, handbags and even chairs! We also drew a picture of us with our grandparents as well as writing some things we do with them.
It was a really great day and we enjoyed dressing up. Take a look at some of our costumes and the wonderful creations we made!