End of Year Celebration Assembly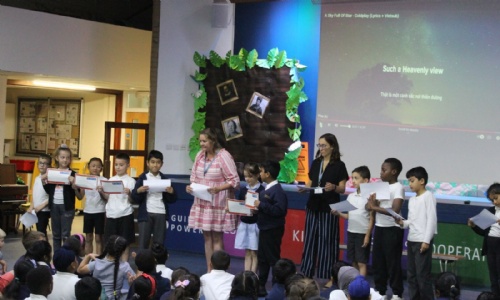 2022-2023 has been an amazing year for William Byrd and we had lots to celebrate in our End of Year Celebration Assembly. We are incredibly proud of our children and staff who are always striving to do their best and a special thanks to our parents/carers for always supporting us.
We had lots of certificates to give out in our assembly, including Pupil of the Term, Attendance certificates, Dojo certificates and many more!
One child from each class was presented with a Pupil of the Term Certificate and this was a very difficult task for many teachers as all our students are so hardworking.
Well done to all our winners!
We hope you all have a relaxing summer break, and we look forward to welcoming you on Wednesday 6th September.