Year 2 Paul Cezanne Exhibit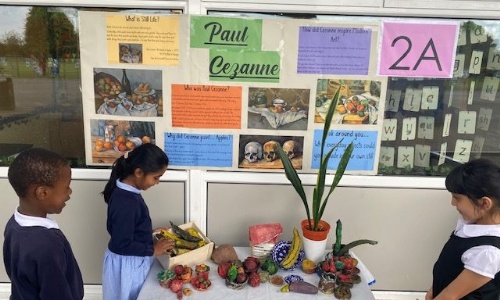 Year 2 were very proud to exhibit their Paul Cezanne, still life artwork, the fruits, vegetables and utensils were created using paper mache and clay.
The children were very proud to showcase their artwork outside their classrooms, so their parents could see. Thank you to our lovely parents for coming to see the artwork, complimenting and encouraging the children's efforts.