Friendship Week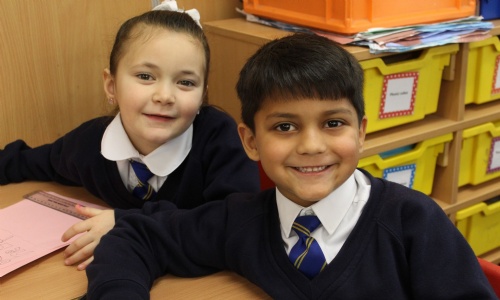 The whole school took part in a variety of activities celebrating kindness and friendship at William Byrd.
Every child in school designed a 'kindness feather' to create a special whole school display, we look forward to sharing photos of it when it is complete. We also held a competition to design a 'Friendship App' which was very hard to judge, as the entries were so creative and thoughtful. A whole school acrostic poem was written and shared in our Celebration Assembly.
Each class 'buddied' up with another class to discuss how to make our play times even happier; these ideas will be passed onto the School Parliament for them to implement. It was a great to see all the children enjoying working together, with existing friends and new!