The Sunflowers Exhibition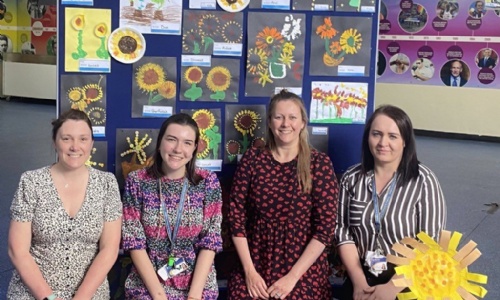 As a part of our 'Sunshine and Sunflowers' project, children in Reception looked closely at Vincent Van Gogh and his fabulous art.
Inspired by his work, children have created 'Sunflower' pictures and models using multi-medium techniques. We proudly displayed all their work and invited parents and carers to an exhibition. Among the exhibits were: paintings, sketches, models but also clay pots and vases made by the children using pinch pot technique.
It was a marvellous experience!