Heathrow Young Carers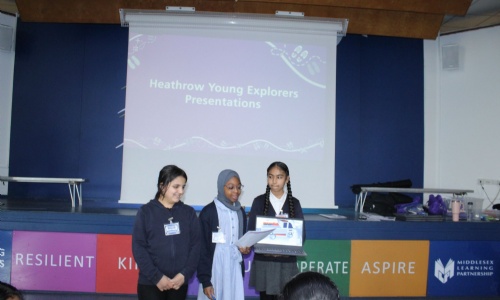 Heathrow Young Carers is the airport's new hands-on challenge for Year 6 students. The objective was to encourage younger people to reflect on a career in the aviation sector.
Children were challenged to build a mode of transit that will make moving about the airport even more environmentally friendly, using Heathrow as their inspiration. The activity gave students a fun approach to learning about airport jobs while honing fundamental abilities like problem-solving, adaptability, teamwork, communication, and creativity.

Throughout the session, children were given a variety of activities and worksheets to complete. Our young carers watched a PowerPoint tutorial on creating a 3D shape, and equipped with these new digital skills and an extensive collection of 3D images provided by Heathrow, students were prepared to design their own 3D sustainable transit system for the airport.
Everyone did an excellent job and impressed the Heathrow volunteers with their dynamic and creative designs.