King Charles III Coronation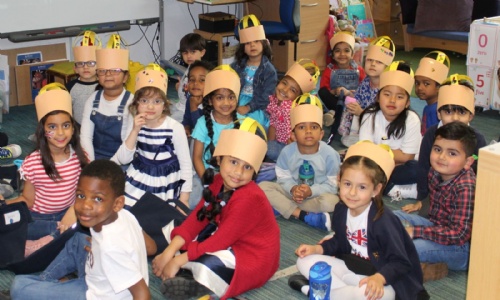 Here at William Byrd, staff and students were invited to celebrate the coronation of King Charles III and Queen Camilla on Friday, May 5. The pupils were encouraged to wear red, white, and blue.
This day was commemorated to honour the monarchy's heritage and customs and to inform young people about the monarchy's place in British society.
Together, the kids and staff marked a significant occasion, which deepened their relationships and improved the overall atmosphere of the school. The children learnt essential skills including teamwork, creativity, and responsibility.
King Charles' coronation was a joyous occasion that was celebrated. Teachers used a range of events and activities to teach children about the coronation's significance and history while also facilitating a joyful environment. The students developed a sense of pride as a result of learning about the traditions and values that have shaped the UK.
This celebration was a great opportunity for children to learn about their culture and history while enjoying themselves with their classmates.