Year 5 Disneyland Paris Trip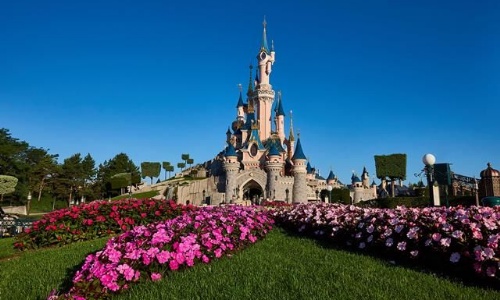 Our Year 5 children have started their journey to Disneyland Paris this morning. Watch this space for daily updates!
Monday 15th October
Our children have reached the Eurotunnel Terminal in Folkestone and are waiting for the train.
Goodbye London, Hello France. We are now getting a ferry to France due to severe delays on the Eurotunnel. We have been playing games and singing songs and everyone is having a great time!
We have arrived in France. The weather is amazing, the children are happy and we are on the final leg of our journey. Paris here we come!
Tuesday 16th October
Good morning Paris!!
We are inside Disneyland and we are super excited. We have seen the castle now and we are waiting to go on Big Thunder Mountain. We haven't seen Mickey yet!
We have just entered Fantasy Land. Let the adventures begin...
We have been on a lots of rides, had baguettes for lunch and just seen Mickey Mouse!! We are looking forward to seeing the parade this evening.
We enjoyed seeing the parade and we are now back at the hotel. We have enjoyed a nice dinner and some of us even tried snails! We got to make and eat crepes after dinner. Now it's off to bed.
Children are all safely tucked up in bed. Good night.
Wednesday 17th October
We woke up bright and early on our last day. After a hearty breakfast we headed to the Chocolat de Beussent Lachelle chocolate factory where we were in awe at the white, milk and dark chocolate being made and even had the opportunity to have a taste of the chocolate after being made and before any sugar is added... which some of us found very bitter!
After our visit to the chocolate factory we head off to the boulangerie where we learnt about bread and how to make crossaints. We got our hands messy but it was well worth it as we got to try our French delicacies, yummy! For lunch we enjoyed some delicious pizza in the sunshine.
We are heading back to the Eurotunnel terminal to begin our journey home.