Year 2 Visit Odds Farm Park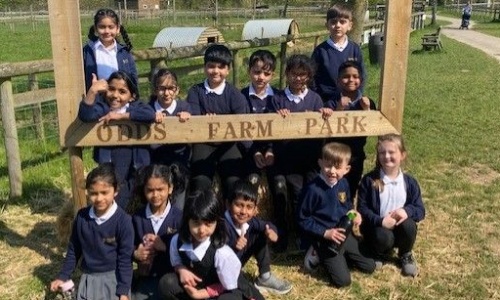 Year 2 had the most amazing school trip to Odds Farm Park in High Wycombe, they got to meet, greet, feed and cuddle with many different animals.
The children had a wonderful learning experience, they learnt all about different breeds of rabbits, cows and guinea pigs at the farm. Whilst on a much-loved tractor ride, the children got to see some of the cows and rams up close, identifying their origin and learning about their different personalities. Some of the day's highlights included: exploring the different playgrounds, having lunch in the tea room, witnessing a lamb being born, stroking the bunnies, feeding the pigs their snacks for the day, petting the goats, a bumpy tractor ride through the cow fields and bottle-feeding the newborn lambs.