Nursery Curriculum Update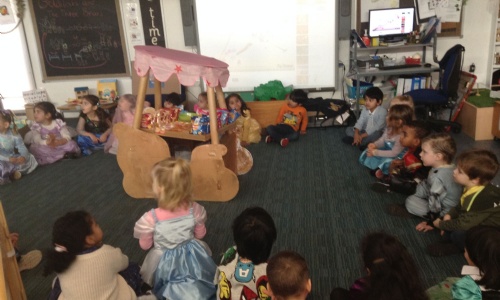 Nursery had an amazing Fairytale Day in our nursery and enjoyed a lovely party.
This term we have been looking at different fairytales. We have started with The 3 Little Pigs story and then Goldilocks and The 3 Bears. Now we will be looking at The 3 Billy Goats Gruff. We have been creating our own story maps and acting out the stories using small word equipment, face masks and story sacks. We have been exploring different sizes, numbers and shapes. We have had a lot of fun creating/building houses for little pigs. We have started successfully "Stay and play" sessions, where we are inviting parents to come and stay with their children to play together. We have all had a wonderful day celebrating our Fairy Tale topic. We had a wonderful time dancing with our friends and finished off the day eating the special snacks. What a magical day it has been!