Stay & Play Sessions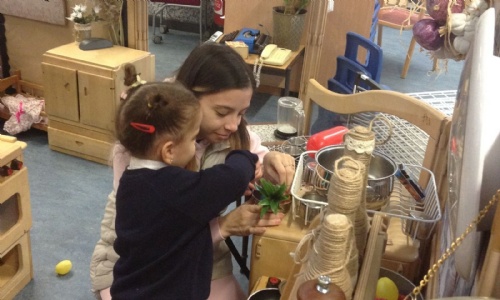 Today successfully we started our Stay and Play sessions.
We invited all parents to come and play with their children. All our little ones were very happy and exited to show their parents our nursery and all activities set up. We are exploring now different fairytale. At the moment we are looking at The 3 Little Pigs, so most of the activities were related to this story. Thank you for coming and see you next Friday.