Year 2 Take a Trip to Kew Gardens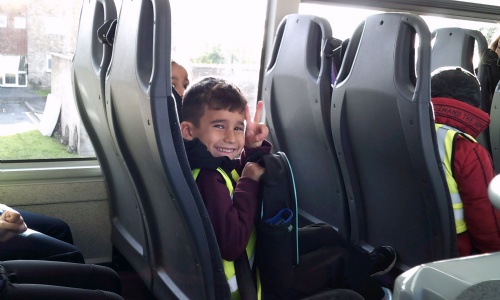 Year 2 had an amazing day out to Kew Gardens on 28/09/22, they explored the grounds, investigated different kinds of plants, trees and flowers.
Everyone particularly enjoyed the treetop walkway, where they climbed 20m high into the sky and walked along the top of some of the tallest trees. The children enjoyed spending some quality time in the Princess of Wales' conservatory, where they used their mini sketchbooks to zoom into details of cacti plants and flowers and sketch their observations. The children enjoyed walking through the many greenhouses and learning about the different environments in which plants grow. They were especially fascinated to read about and see the largest and smallest lilypads in the world. After a phenomenal day of walking, exploring, investigating and sketching the children were relieved to see the coach arrive to bring them back to school, some even had a little snooze on the way.