'BEE' the best you can be!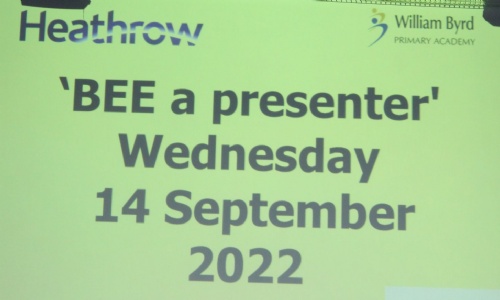 Year 4 had an amazing workshop on 'BEE the best you can be' led by Heathrow and BEE (Business Education Events Ltd).
We had the opportunity to complete a range of interactive activities to understand how to present. We learnt about how to change our volume and pace
and later created a presentation in small groups about Why William Byrd is the best school. We then presented to our class and one group from each class performed in front of the year group. We then had the opportunity to practice speaking to new people (Heathrow Volunteers) by asking them questions about their jobs.