'Participation Promise' Trip to Hounslow Urban Farm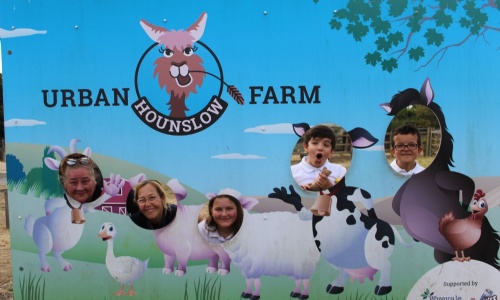 At William Byrd Primary Academy, we have high aspirations for all our students, and we know that as a school, we can only support with the academic and social success of our children if they are in school.
As part of our focus on improving school attendance, which has included prizes, certificates, competitions, raffles, parent workshops and improved home-school absence and attendance communications, we held a 'Participation Promise' trip. Children who could meet a personalised target from March to July were awarded with a trip to Hounslow Urban Farm; and, because we know that getting into school is a family effort, we invited parents and carers along too! 31 children and their parents attended, and we had a fantastic time on this one-off community outing. We saw llamas, alligators, peacocks and many more animals. We even got to hold touch a tarantula. The best bit of the day was certainly holding a python. We look forward to running similar events next year.