Fairytale Ball & Workshop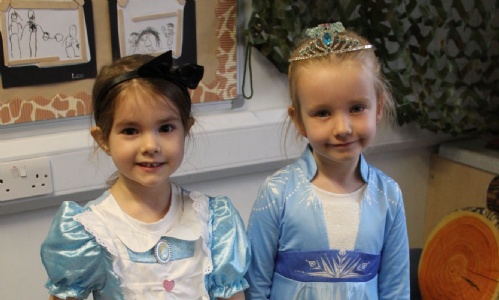 On Monday 6th December, children were invited to come to school dressed up as their favourite fairytale character, so they could enjoy a special Fairytale Ball and other fun activities during the day.
We were also very excited and fortunate to have secured a Fairytale Workshop in school with the Freshwater Theatre Company. The visit collaborated with their current learning about fairytales. The children went on an imaginary journey to discover and explore favourite fairytales such as 'Jack and the Beanstalk', 'The Gingerbread Man', 'The Ugly Duckling' and 'Goldilocks and the Three Bears'.
The workshop was exciting and interactive and the children were fully engaged from beginning to end.