Poetry Slam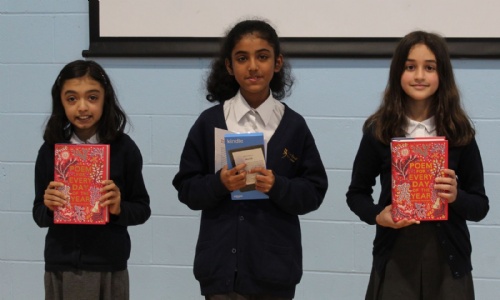 On Monday 15th November, we had the MLP Poetry Slam at Barnhill Community High School where schools from across the Trust participated in a poetry competition based on the theme of Remembrance judged by our local MP, John McDonnell.
Six children from our Year 5 cohort at William Byrd took part against Year 6 children from Belmore Primary Academy and Year 7 from Barnhill Community High School. They did themselves proud and the feedback from all the judges was that the poems submitted by our children were a cut above the rest!
Congratulations and well done to the Year 5 team who worked so hard to prepare the children, and to the children themselves who overcame their nerves to read their poems on stage in front of a large audience.
Click on the video link below to see our poets in action at the event!