Remembrance Day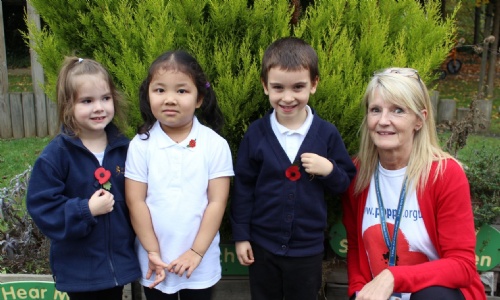 Remembrance Day on 11th November is always one of the most important dates of the year for the school as we remember the people who have died in wars around the world.
Throughout the week children learnt about the importance of Remembrance Day and got involved in various activities.
At 11am, the whole school stopped during breaktime for a two-minute silence which was impeccably observed.
Throughout the week, our children have been selling poppies and various other merchandise to help raise money for the Royal British Legion. A huge thank you to everyone for their kind donations and continuous support.