Summer Fayre 2018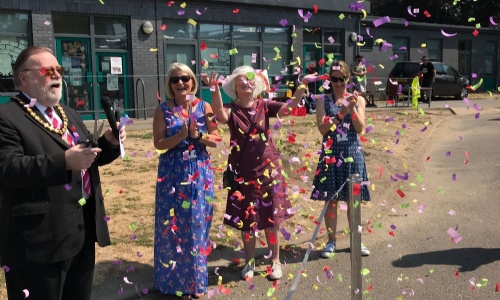 Thank you so much to all of you who came and supported our Summer Fayre. The sun was shining and we hope you enjoyed the games, food and entertainment.
We are still totting up our final sums, but the provisional profit from the event is around £1600 – a fantastic total. These funds will be used to help the school provide resources and activities to benefit every child at the school.
We would like to say a special thanks to:
- Mr & Mrs Shamky for sponsoring the event
- Mr & Mrs Bhule for sponsoring the event
- Heathrow for donating Beats headphones for raffle prizes and having 5 company volunteers help us on the day
Raffle prizes donated by:
- QPR
- Mr & Mrs Chana
- Zam Zams
- Co-operative food store
- The Pheasant
- Hoss Photography
- The White Hart Harlington
Thank you all of our parents who gave up their time and made the summer fayre such a huge success (either before, during or after the event). Of course our thanks also go to the children and their families for supporting the event.