Heathrow Young Explorers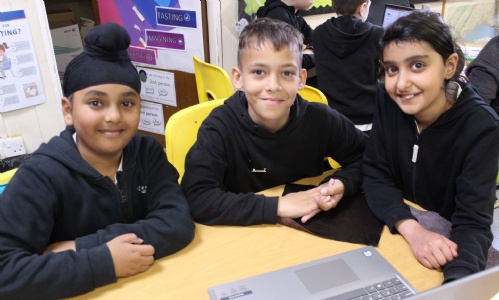 Heathrow Young Explorers, Heathrow's new challenge for Year 6 children, is a hands-on challenge linked to the curriculum established to inspire the next generation to consider a career at the airport.
As Heathrow Explorers, children had to come up with a design idea for a transport solution that will make travel throughout the airport even more sustainable. The challenge provided an enjoyable way for children to explore roles at the airport while developing core skills: problem-solving, adaptability, teamwork, communication and creativity.
There were two sessions that took place virtually, delivered by Heathrow volunteers in our Year 6 classrooms.
Children were given various tasks and activity sheets throughout the session. Our young explorers were given a demonstration on how to make a 3D shape in PowerPoint and with these new IT skills, and with a 3D image catalogue provided by Heathrow, they were ready to create their own 3D sustainable transport system for within the airport.
At the end of the session all children delivered a quick presentation on their transport design by answering 4 key questions:
How was it powered?
What materials will be it made of?
What would it look like?
What route will it take?
Everyone did a fantastic job and really did impress the Heathrow team by coming up with some innovative and very creative designs.