It's Christmas Time!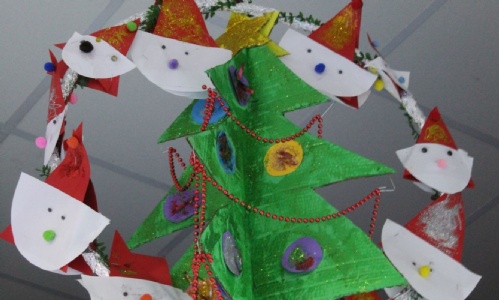 It's beginning to look a lot like Christmas at William Byrd! (30/11/2020)
Everyone across the school has been busy decorating classrooms, offices, and school halls ready for Christmas.
Our school hall looks very festive with our annual Christmas Hoop display. Every class decorates a hula hoop with a Christmas theme and we hang them in the hall for all to see. Everyone did a fantastic job and they all look amazing.
We would also like to thank the Heathrow Rangers who have once again given up their time to support our school. They kindly donated a Christmas Tree and decorations which is now brightening up the space outside the school's main entrance. They also provided decorations for our main Christmas Tree in the school hall and spent the morning decorating it. Both trees look lovely and we are very grateful to them for their ongoing support.