Sports Relief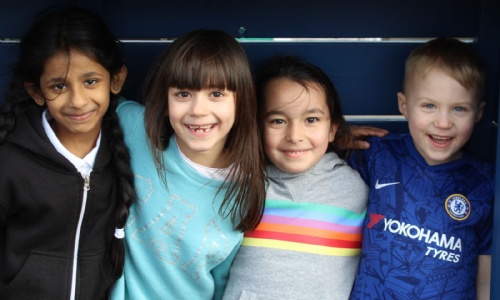 Children and staff came to school dressed in their sports clothes to help raise money for Sports Relief on Friday 13th March . Throughout the week children played many games including: Bean bag toss into hoops, skipping rope challenge, fitness circuit, javelin, shot putt, discus throw, penalty shoot-out, hockey, football, basketball, bowling challenge, noughts and crosses and capture the flag.
During the daily mile time slots all classes took part in the whole school challenge of completing 236 laps of the playground as a class. Class teachers recorded how many laps their class completed and the class with the most laps received a prize.
Children had a great day getting active and we managed to raise lots of money for Sports Relief. Thank you to all our parents and carers for their continuous support.