World Book Day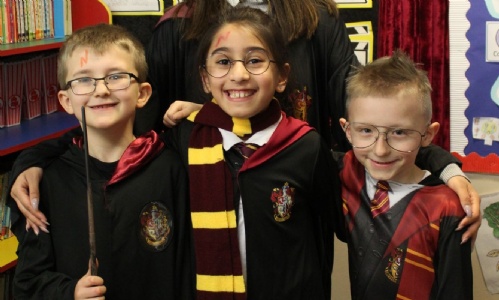 We celebrated World Book Day with style this year; the whole school including the staff got dressed up in their favourite book characters and everyone looked great!
The children took part in many fun and creative reading and writing activities to really promote a love of books and of reading not just for pleasure but also for a purpose. Children read not only with their classmates but with children in different classes. They were given an opportunity to share and read various books. The teachers across the school also swapped classrooms to read and share their favourite book with other children.
Our volunteers from Heathrow also joined us on this special day and visited Year 3 during the morning. The volunteers looked fantastic in their costumes and really got into character as they shared and listened to all the different stories in class.
We finished the day off with a special World Book Day Assembly; all our teachers got together and the children were asked to guess what book character they were dressed up as. Children had to get their thinking caps on while they tried to remember the name of so many children's books. The teachers and the children had a fantastic time and a good time was had by all.