William Byrd Singing on Good Deeds Day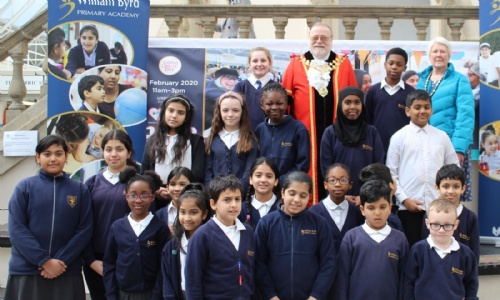 Good Deeds Day is a day of mass student volunteering where hundreds of students from Brunel University London and Uxbridge College perform numerous 'good deeds' in the Pavilions Uxbridge, INTU Uxbridge and Uxbridge Town Centre/surrounding areas.
The students give their time to the local community and raise funds for the Mayor of Hillingdon's Charitable Trust.
At the start of the event our children were invited to perform three songs for the mayor and the local community in the Pavilions Uxbridge. Our children made it a memorable event and sang beautifully, impressing everyone with their amazing vocals.