Year 3 History Hook Day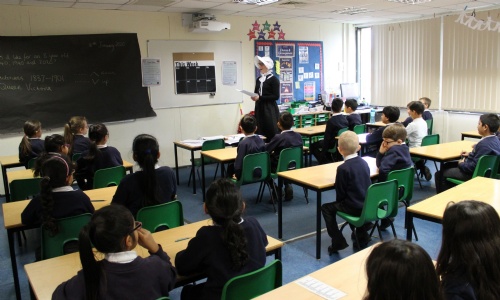 On Thursday 15th January Year 3 explored the Victorians on History Hook Day. The children were taught a lesson in a Victorian classroom following Victorian school rules and discovered how the Victorians lived and who they were.
Children enjoyed a Victorian maths lesson and handwriting lesson. This was followed by learning about what toys Victorian children used to play with. Everyone had the opportunity to play with some real Victorian toys which the children found very interesting. Children ended the session by making their very own Victorian toys. The day was a huge success and prepared the children well for their history topic this term.