Nursery Christmas Fun Day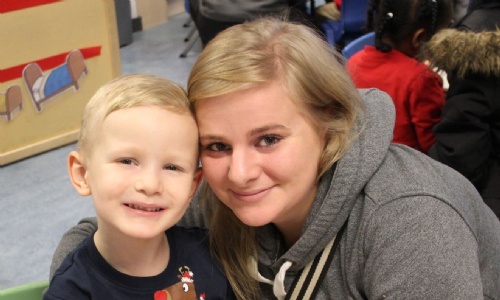 Thank you to everyone that attended our fantastic Nursery Fun Day on Friday 13th December for parents/carers.
Children started the session by singing festive songs, which they performed beautifully. Parents/carers were then given the opportunity to participate in various Christmas activities with their child including making: Christmas cards, candle jars, festive calendars, Christmas wreaths and much more!
At the end of the session everyone received a gift made by the children. A great time was had by all.