Christmas Fair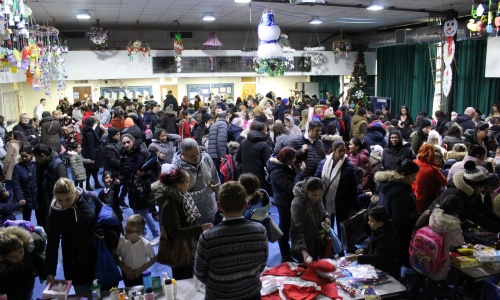 The Christmas Fair this year was a huge success! The carols were on and there was a festive cheer throughout the event. This year each year group designed their very own game and each one was a hit with the children and adults!
Reception - Pop the Bauble
Year 1 - Snowball Throw
Year 2 - Christmas Imagination
Year 3 - Snowman Match
Year 4 - Cakes & Shortbread/Coconut Shy
Year 5 - Stick the nose on Rudolph
As well as this there were many stalls, including: tombola, toys, food store, toiletries and much much more.
Thank you to all the families for all their generous donations; Thank you to all the staff, pupils and volunteers that helped at the fair and finally thank you all for attending!
The fair serves not only to raise much needed funds, but also to further bind our school community together and do something fun and magical for the children. We thank you for your continuous support.