Parliament Week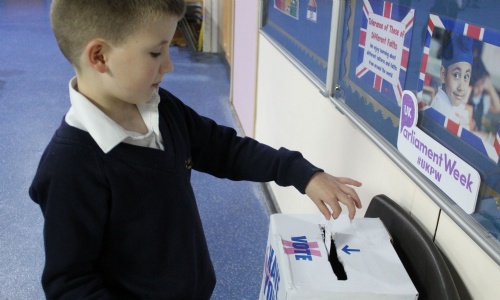 William Byrd took part in Parliament Week between the 4th November and 8th November. Throughout the week children took part in many class discussions:
Should we plant more trees on the field?
Should we ban single use plastic?
Should we make lessons longer?
Should we have more after school clubs?
Should we have more equipment in the school playground?
Should we have a school tidy up day?
Should we add a new subject?
Should we change the table tennis table into a bench with games on it?
Children visited the Vote Box throughout the week to put in their votes for our whole school vote.
Should we decorate the corridor between the two halls with children's work?
The results:
Ayes to the right - 272
No's to the left - 27
Our School Parliament will be meeting up to discuss the next steps.