Year 4 America Day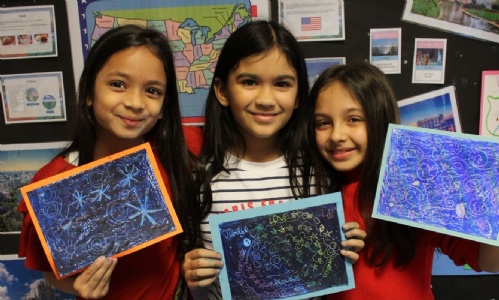 On Thursday 14th November the children were invited to come dressed to school in red, white and blue or denim to celebrate America Day; following the much of the work they were doing in school about the North American continent.
During the day the children took part in many USA related activities including creating their own American flags. The highlight of the day was the surprise firework display to celebrate Thanks Giving Day in America which everyone thoroughly enjoyed.
At the end of the day children relaxed with a well deserved movie with popcorn in true American style.