Year 5 Wonder Dome Visit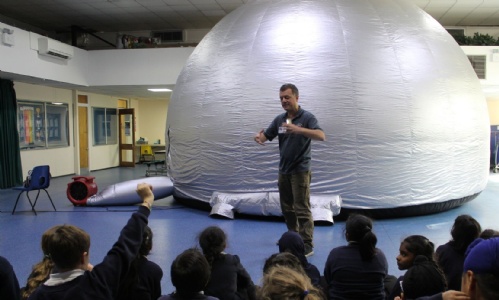 On Thursday 10th October Year 5 had the opportunity to watch a fascinating, fun and interactive planetarium show, Wonder Dome.
They went on incredible learning journey about the solar system, the stars and planets; space exploration and other fascination astronomy topics.
The children saw the entire night sky projected inside the dome and they looked at the beautiful stars and constellations in the night sky. The presenter explained how to identify certain stars and constellations and also told some magical stories from Ancient Greek Mythology.