Pyjamarama in Nursery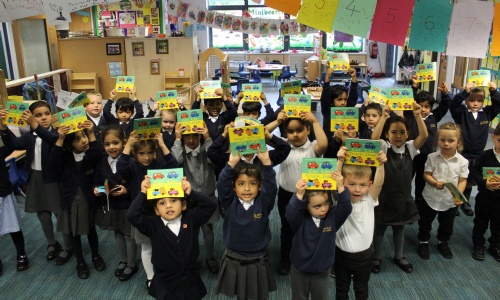 We had a visitor from Harlington Library on Friday 7th June. We invited parents to come in and join their children and learn how a bedtime story can develop their child's learning and create a love for books later on in life. The lights were dimmed, the blankets were out and the children enjoyed the story so much we had to wake them up with singing 'They were five in a bed....'!
Harlington Library generously gifted each child a book 'Truck, Truck, Car, Jeep' to take home with them which our children were very excited to receive. Thank you to everyone who attended.