Year 3 World Oceans Day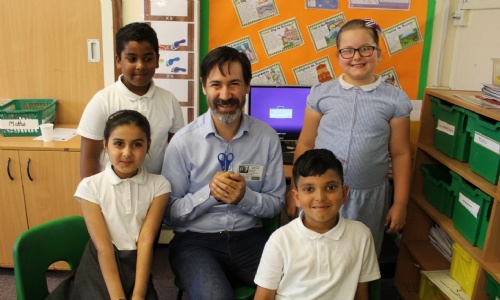 Year 3 enjoyed Art Day on Friday 7th June which was linked to World Oceans Day. The children studied natural and man-made objects and how oceans are becoming increasingly polluted. The children learnt ways we can significantly reduce the amount of rubbish that ends up in our oceans by recycling everyday items. Children were shown pictures of sea animals affected by marine litter and created their own artwork based on it.
Throughout the day children created their masterpieces using various different techniques. We would like to say a big thank you to the staff at Heathrow Airport who kindly visited our Year 3 children and helped them perfect their creations.