Planting in Year 4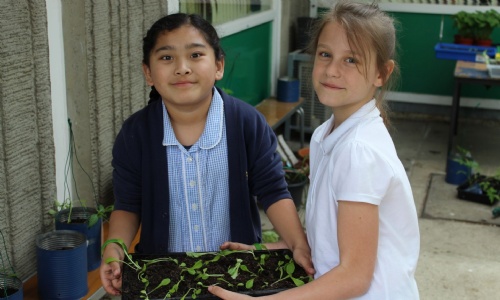 Some children in Year 4 have been upcycling empty tins from our kitchen and painting them to make hanging vegetable and flower tubs!
Others have sown carrots and peas in our vegetable garden which are flourishing amongst the lettuce that are now being cut to eat in the salad bar at lunchtimes.
A variety of tomatoes, green beans, lettuce and sunflower seeds have also been sown to plant into tubs and into the vegetable patch. You can see the children here planting out some of the biggest seedlings in trays where they will feed and water them before planting them outside later in the term.
Any surplus plants will be on sale at our Summer Fair in response to the many people who have requested this after last year's successful season. If you have any empty pots which we could use for this please send them in with your child.