Year 2 Mr Men Day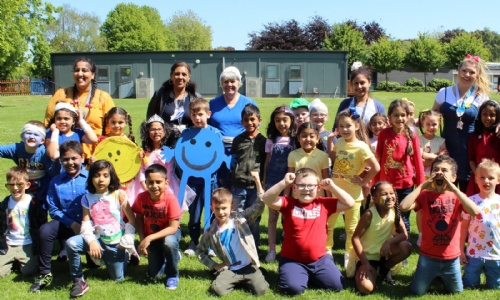 In English Year 2 have been reading lots of Mr Men and Little Miss books written by Roger Hargreaves. On Tuesday 14th May children were invited to come to school dressed up as their favourite Mr Men/Little Miss character. During the day the whole year group got involved in various activities and even did some detective work!
Each classroom had a secret visit from one of the Mr Men characters. Our little detectives had to work out which of the characters it might have been by looking at all the clues in the classroom. Children also produced some excellent stories, read lots of books and made some great pictures of their favourite characters.
Everyone looked great and the day was thoroughly enjoyed by all.