Christmas Lunch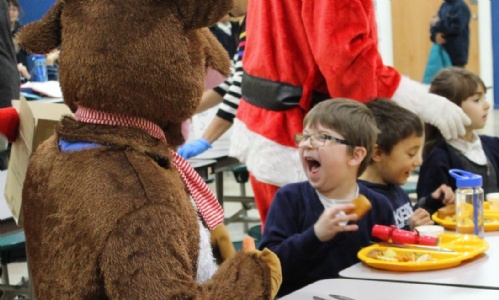 On Wednesday 16 December children and staff at William Byrd enjoyed a delicious Christmas lunch. Crackers were pulled, jokes were shared, and festive music played throughout lunchtime to really get everyone into the Christmas spirit.
The kitchen staff dressed up as elves and the children were even surprised by a visit from Santa and his reindeer! It was wonderful to see the joy and excitement on the children's faces.
Thank you to all of the catering staff who prepared, once again, a wonderful Christmas lunch and thank you to Santa and his reindeer for making the day so memorable for everyone.